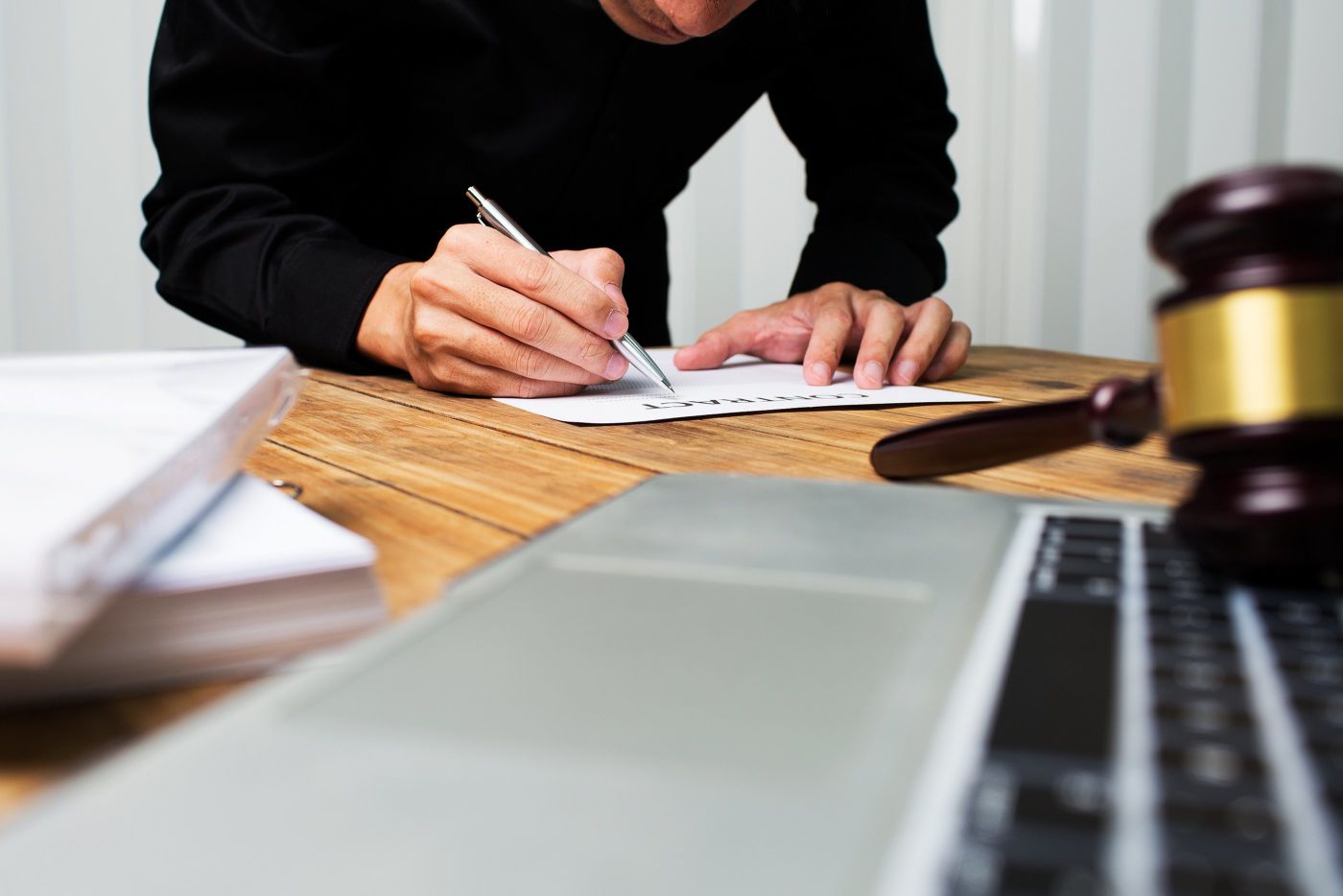 HOW PERSONAL INJURY ATTORNEYS CAN HELP YOU
---
Being involved in an accident that results in injury can be incredibly overwhelming. While accidents can happen to anyone at any time, most of us don't leave home expecting to get hurt due to another person's negligence. Accidents don't just affect you physically — they can impact you emotionally, psychologically, and financially, too.
If you've been hurt in an accident, you might be wondering if hiring a personal injury (PI) attorney is right for you and how they can help. PI attorneys can assist in many cases, and hiring one can present many benefits. Below, we'll go over the types of cases most PI attorneys take on and the benefits of enlisting a personal injury lawyer to deal with an accident lawsuit.
What is a Personal Injury Attorney?
A personal injury attorney is a civil lawyer who works for someone injured in an accident due to the negligence or lack of care of another person. Such attorneys help their clients receive compensation for losses incurred, which can be related to physical, emotional, and psychological concerns, as well as financial losses. The financial matters can stem from a loss of capacity to work and earn money, as well as a loss of wages from taking off.
In an accident lawsuit, a PI attorney files suit against the negligent or at-fault party and makes a demand for monetary compensation.
Ways a Personal Injury Attorney Works for You
Personal injury lawyers do more than get you money; they're your personal concierge for navigating the medical, legal, and insurance systems. Their main priority is your overall health and well-being. They work for you by:
Handling different kinds of cases
A serious injury attorney can handle many kinds of injury cases, not just car accidents. Below, we cover most of the cases a PI lawyer can work on for you.
Reviewing your rights
A PI attorney knows the law inside and out and can review your rights. If you've been injured, you have a right to seek compensation from the liable party.
Reviewing your case
Personal injury lawyers work with you to go over what exactly happened in your accident, and they'll know best if you have a case or not.
Investigating your case
Your PI attorney will interview you and the other party and look into all the details and events around your accident. They'll get statements, conduct interviews, and help make your accident lawsuit stronger.
Working directly with insurance companies
Navigating insurance can be a nightmare, but your PI attorney will deal with insurance on your behalf to make sure you're getting fairly compensated.
Working with the best medical teams
Your PI attorney knows the best doctors, chiropractors, physical therapists, and surgical teams in your area. When you need medical care, they'll connect you with the best team around to ensure you get better faster.
Analyzing settlement offers
Most insurance companies lowball you on their settlement offers. Your serious injury attorney will make sure that you're getting fairly compensated for your injuries.
Handling your case on a contingency basis
Most personal injury lawyers work on cases on a contingency basis, the Law Office of Jeff Martin & Associates included. This means you don't have to pay a retainer, and if you don't get paid, neither do we.
What Kinds of Cases Does a PI Attorney Deal With?
Most personal injury attorneys deal with cases resulting in injuries from:
Car accidents

Boating accidents

Airplane accidents

Pedestrian accidents

Construction accidents
Slip and fall accidents

Skiing accidents

Recreational vehicle accidents

Wrongful death and medical malpractice

Defective products
Burn injuries

Childcare and nursing home negligence
This list is not entirely comprehensive, but it gives you a good idea of the types of cases for which you can — and should — hire a personal injury lawyer.
If you've been involved in an accident of any kind, you need to hire a personal injury attorney. Having a PI attorney by your side is your best line of defense in getting the compensation you are entitled to after a negligent individual causes an injury. If you've been hurt in an accident, contact us today for a free consultation. You can't afford to go through an accident alone — and luckily, you don't have to.