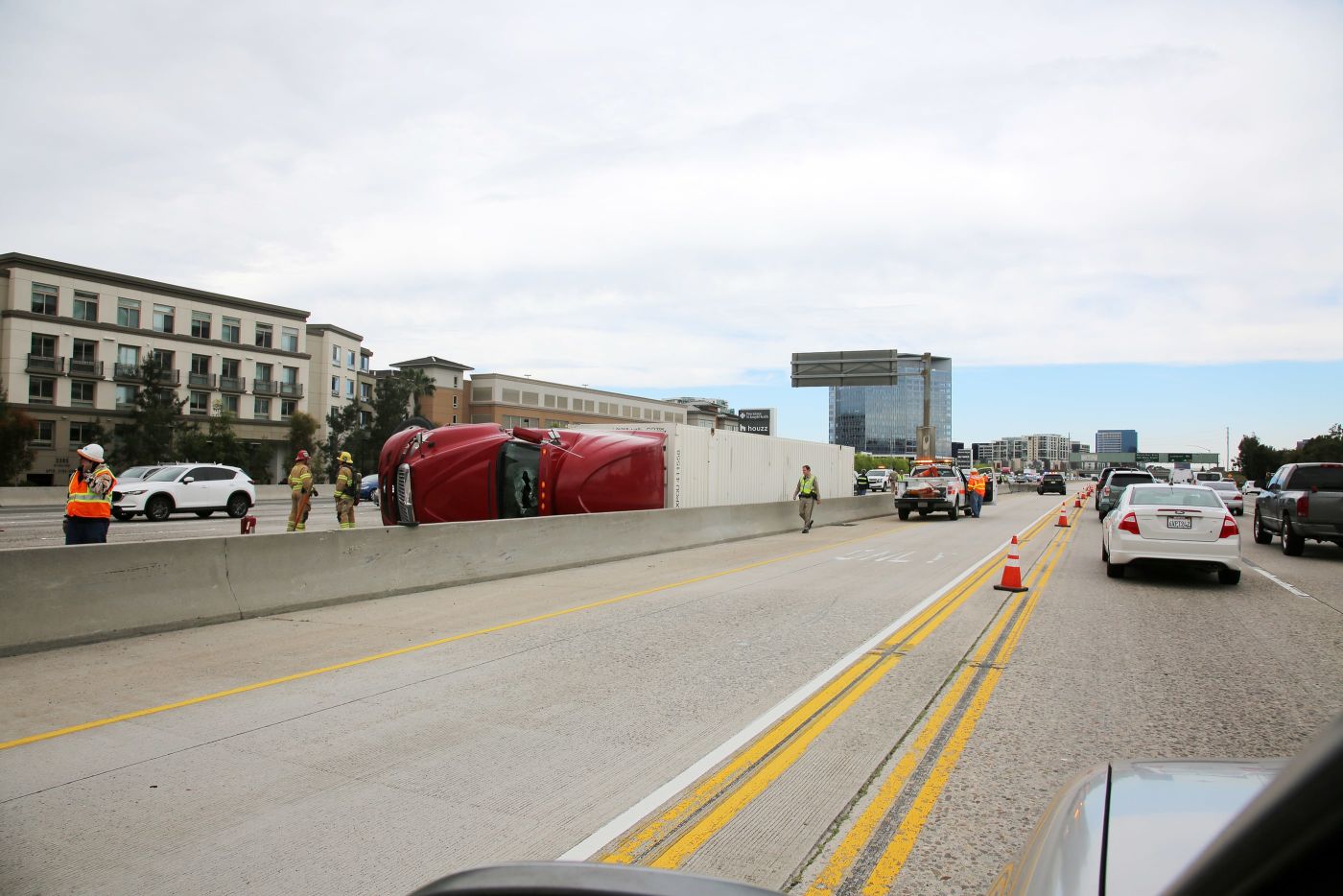 Oklahoma Semi Accidents and Statistics
---
Oklahoma is a great place for driving, whether with a destination in mind or just to enjoy the open road, especially if you're a truck owner. However, knowing who to turn to when things go wrong is helpful. Here's everything you need to know and where to get help if the worst happens.
The Common Causes of Accidents
Some of the most common Oklahoma semi-truck accident causes include:
Driving while distracted

Speeding

Driving while exhausted

Not changing lanes properly

Overloaded vehicles

Lack of vehicle maintenance

Driving while intoxicated (on drugs or alcohol)

Harsh weather conditions
Except for harsh weather, if the other driver causes the accident because of one or more of these factors, they're at fault.
The Number of Semi-truck Accidents in Oklahoma
According to statistics from the Oklahoma Highway Safety Office, in 2020, the fatalities from large truck crashes (including semi-trucks) reached 654 compared to 640 in 2019. Yet, a much higher number resulted in injuries rather than deaths.
In 2019, there were 90 fatalities and 1914 injuries, while in 2020, there were 75 fatalities and 1563 injuries due to truck accidents.
The Impact Semi-truck Accidents Have on Drivers in Oklahoma
Accidents resulting in deaths are much rarer than those resulting in fatalities. However, sustaining an injury resulting from a semi-truck accident can still impact your life. The costs can include lost wages if you can't work, repairs to your truck if damaged, physical pain and mental distress, and expensive medical bills. That's why it's essential to seek legal help if you're not to blame. This will ensure you're compensated for your losses.
Some examples include broken bones, which keep you from working or limit your ability to work while lowering your general quality of life. Alternatively, if your truck is damaged and you can't drive to work, this could also reduce your income or make it costlier to travel to work and earn a living.
Finding The Right Oklahoma Truck Accident Lawyer
If you've been involved in a semi-truck accident in Oklahoma, you need a lawyer specializing in this case. Here are some tips for you to find the top truck accident lawyers in Oklahoma:
Research local lawyers who specialize in truck accident cases

Check their website for reviews and testimonials from previous clients

Schedule a free consultation with the lawyer to discuss your case

Ask lots of questions about their experience and ensure you understand their fees
What To Look for In a Truck Accident Lawyer?
When you're meeting with potential lawyers, there are specific things you should look for to ensure you're hiring the best possible person for the job. Here are some things to look for in an Oklahoma truck accident lawyer if you want to provide the best possible outcome:
Someone who is experienced in handling truck accident cases.

Ensure the lawyer is familiar with the laws and regulations related to truck accidents in Oklahoma.

Find a lawyer who has won cases similar to yours and is willing to fight for you.

Choose a lawyer who is accessible and ready to explain your options clearly.
The Benefits of Hiring a Local Specialized Lawyer
Here are some of the advantages you can enjoy when you decide to hire a locally specialized lawyer:
They can help you navigate the complicated legal process and ensure you are fairly compensated for your losses.

They will be on your side, and you will benefit from their specific knowledge of truck accidents.

They will thoroughly investigate your case, take care of witness statements, photos, and video footage, and strive to build a strong case against the responsible party.

Their knowledge of similar cases and outcomes ensures you aren't coerced or tricked into agreeing to less than you deserve.

They know the local area, and if there is a fault on the road that caused your accident, it helps to have a lawyer familiar with Oklahoma and the local roads.

If your truck is damaged or a write-off, it makes sense to have the best trucking wreck lawyer fighting your case.
Hopefully, you never experience a truck accident, but if you do, visit our website and contact us now. We have handled cases involving truck accidents, ensuring that innocent parties get the justice and compensation they deserve.