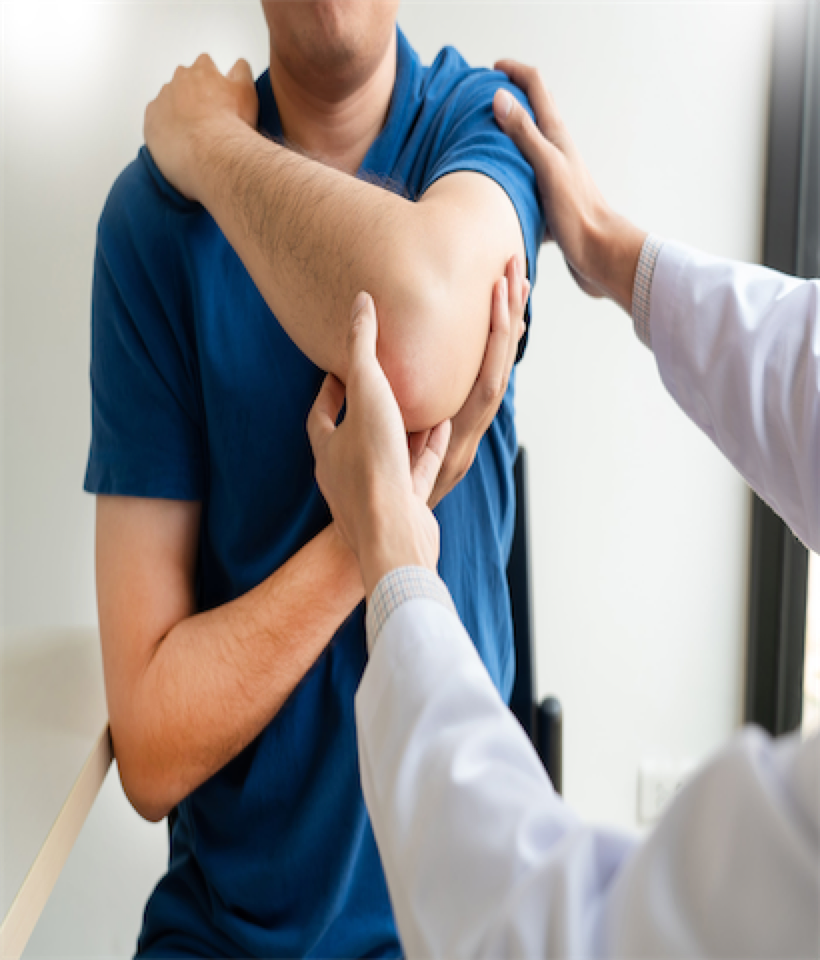 Personal Injury Law FAQs
---
Most people don't get curious about what an accident injury lawyer does until after they've been injured in an accident and need professional help. If you've never needed to hire a personal injury attorney and gone through the claims process, you probably aren't entirely sure what an accident injury lawyer actually does. As such, you might have some misconceptions.
To dispel any myths about accident injury lawyers and give you information on what makes a top injury lawyer, we'll answer the five most frequently asked questions we get asked when people seek out personal injury damages for the first time.
1. Are injury lawyers different than other lawyers?
Yes! There are several different branches of law that attorneys can specialize in. Some of the most common types of lawyers are bankruptcy lawyers, business/corporate lawyers, criminal defense lawyers, entertainment lawyers, family lawyers, tax lawyers, and accident injury lawyers. Each area of laws covers different areas of life, and when a lawyer specializes in one, their expertise enables them do their job well. An accident injury lawyer works in civil litigation and represents people who have been hurt in an accident.
2. What types of personal injury accidents do they help with?
In legal terms, personal injury refers to cases that involve someone being harmed by negligence— which involves failure to take care in doing something — by another person or entity. We represent clients who have experienced motor vehicle accidents, medical malpractice, workers' compensation issues, sexual abuse, nursing home abuse, wrongful death, pedestrian accidents, and premises liability (which includes slip and fall accidents).
3. What steps should I take after an accident?
If you've been hurt in an accident, the first thing you need to do is call the police, especially if involved in an auto accident of any kind. Beyond that, it's key to do the following:
Take pictures of everything.

Contact an injury lawyer.

Seek medical treatment.

Follow the care plan of all the medical professionals you work with.

Write down and document everything that happened in the accident.

Compile a witness list (if there were any) and include their contact information.

Work closely with your attorney to see what other steps they advise you to take.
4. What is the personal injury claims process like?
When injured in an accident, you will work with your accident injury lawyer to open a claim with your insurance company and the other party's insurance company. Then, you will receive any necessary medical care while your attorney gathers evidence to support your claim. Once you've done that, your attorney will submit a demand package to the other party's insurance company; this package will ask for monetary compensation to cover all your medical expenses and any anticipatory expenses based on your injuries, loss of wages if you had to miss work because of your injuries, and compensation for the pain and suffering you endured because of the accident. If the insurance company accepts, you'll settle. Often there is a counteroffer, and your attorney will go back and forth with the insurance company until a settlement is reached. If a settlement can't be reached, your attorney will file a lawsuit and your case will move to the court system with a trial by jury. Some cases, like medical malpractice suits, have mandatory arbitration which means they must be resolved in court.
5. How much is my accident case worth?
Every case is a bit different. Take car accidents. A negligence car accident settlement will vary depending on how bad the accident was and how severe your injuries were. The more serious your injuries, the more robust the personal injury damages should be. We work closely with clients, their insurance company, the insurance company of the other party, and their medical team. While we are dedicated to getting you a fair settlement from the insurance company, you're the one who ultimately decides if what they offered is fair. If you think you deserve more and the insurance company won't settle, we'll go to court.
If you've been in an accident or the victim of negligence, call our team of top injury lawyers at Jeff Martin and Associates today. We're ready to help.