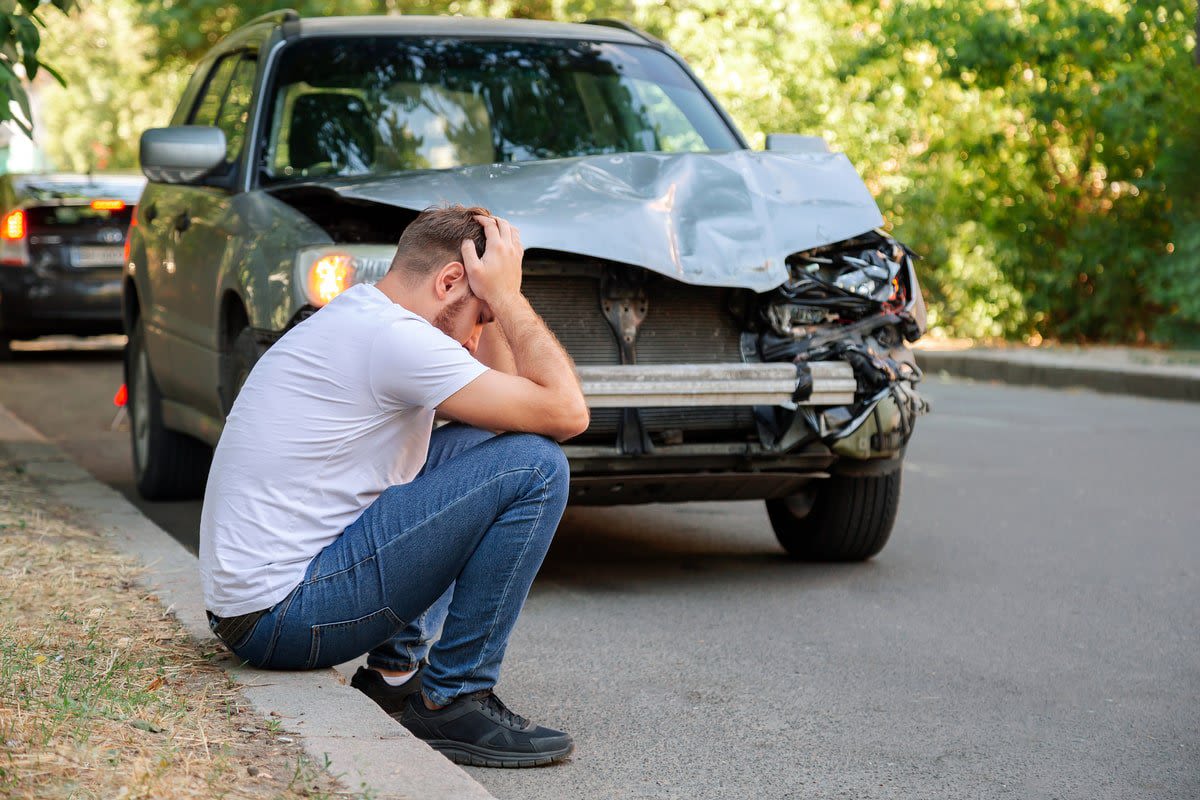 SHOULD I TALK TO THE OTHER INSURANCE COMPANY AFTER AN ACCIDENT?
---
If you are a licensed driver, automobile accidents are a fact of life. Whether you are directly involved in one or your commute is affected by a fender bender we deal with the impact of car crashes often. According to the latest data from the National Highway Traffic Safety Administration there are more than 6 million auto accidents a year. And the chances are, the longer you've been driving, the more likely you will be involved in an accident. So what happens when that occurs? Most likely you or the other drive will file an insurance claim. And if the other driver is insured — a requirement in 48 states — you will probably be contacted by their insurance company. Most people don't know how to talk to insurance claims adjusters. As a result, you probably should not discuss the accident.
Do not talk to the other company.
Insurance adjusters are professionals who have a very simple goal — to limit the financial exposure of the insurance company. In other words, pay out as little as possible. As a result, they are not concerned about your best interest. When they contact you, they will ask your permission to make a recorded statement and you should decline that request. You are not required by law to provide any insurance statement to the other drivers' liability carrier.
Instead, you should collect all the information you can and provide it to your insurance company. Specifically you want the other driver's name, car make and model and insurance information. If possible, take as many photos as you can of every car involved and the location of the accident. These photos should be from as many angles as possible so you can record the entire nature of the scene. Unlike talking to the other insurance company, you are required to speak with your own company. Failure to do so could impact your insurance coverage if it is later determined that you are the at-fault driver.
Although you are required to contact your insurance company, there may be situations where they will not be on your side. If you believe that you are the at-fault driver in an accident, you should consider speaking with an attorney before calling your carrier to get an independent review of your situation.
But if you do talk to the insurance company…
You should not speak directly with the insurance company. But just in case you do decide to make an insurance statement, there are few things you want to do to make sure you do not impact the determination of liability and/or the damages calculations in your accident.
Stick to the facts — Limit your responses to the basic objective details about the accident. The date it occurred, location, name of witnesses and law enforcement present, and the name and policy number of your insurance company.
Don't discuss injuries — It is very common for the pain and injuries of an automobile accident to present 24-48 hours later. So while you may "feel fine" right after the accident, that may not be the case a day or two later.
Keep it short — If you are going to talk to the insurance company only answer the questions asked.
Don't add on — Be succinct. This is not the time to add information or details. Although they may seem irrelevant to you certain details have significant legal implications and can have a serious negative effect on the determination of liability in your accident and your potential claim.
Avoid Speculation — If you do not know what happened, do not guess. Your speculation on why something happened or about a specific condition at the scene of the accident will only complicate the analysis of the accident who is at fault or what injures are actually attributed to the accident.
Do not accept any settlement agreements — The other company may have already determined that their driver is at fault. As a result, they may attempt to encourage you to agree to a quick settlement. Do not accept the offer. Shortly after the accident you will not have enough information about the damages to your vehicle or know the extent of your medical injuries, to make an informed decision about what you are entitled to. Furthermore, an offer made shortly after the accident is most likely less than what you should receive.
Following these simple steps will help preserve your options as the case is assessed and ultimately resolved.
Should I get a lawyer?
The consequences of automobile accidents are potentially life altering and devastating for everyone involved. If you are in an accident, a professional familiar with the nuances of these complex issues is a great resource to consult and can help you with determining damages and understanding applicable laws, regulations, and other factors relevant to your situation.