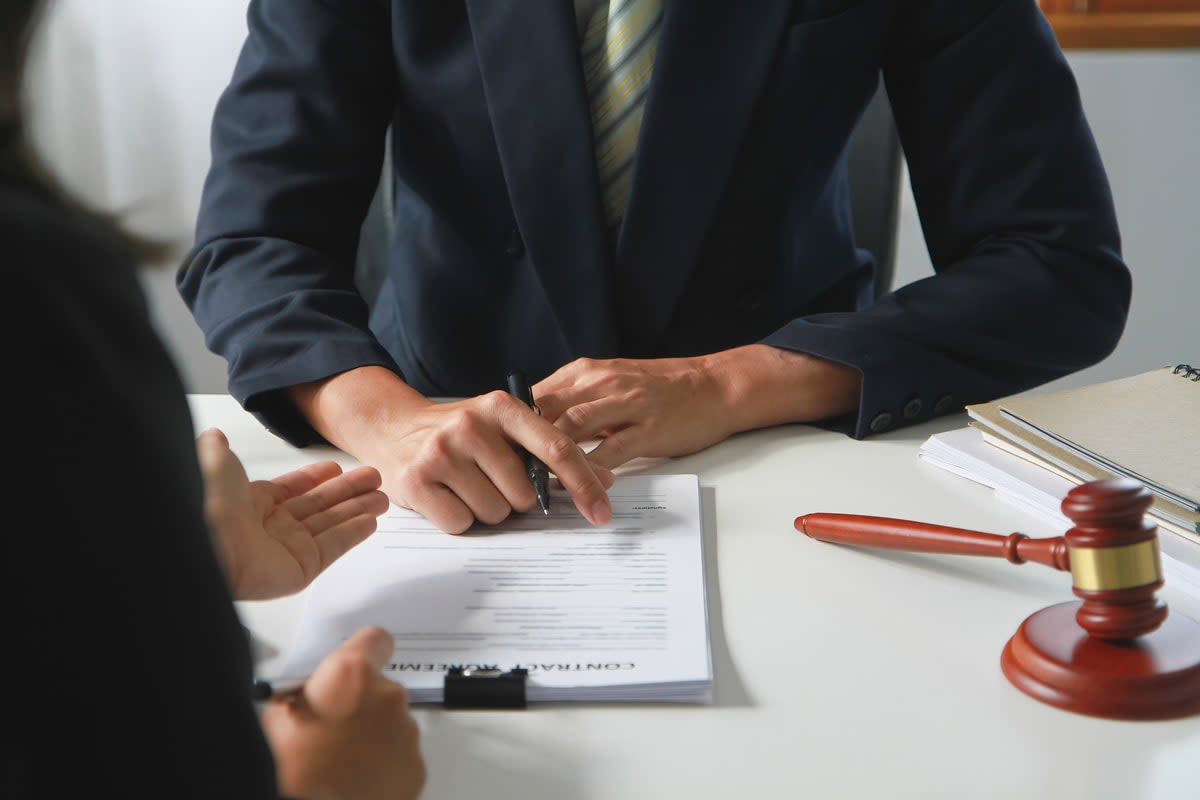 Traits to Look for in a Personal Injury Lawyer
---
Pursuing a personal injury claim can be overwhelming. Trying to deal with painful injuries often occupies injured parties' time, attention, and financial resources. Quite often, victims do not even know where to begin when it comes to seeking compensation from the at-fault party. As a result, victims often seek the assistance of a personal injury lawyer who will help them recover compensation for their damages.
The lawyer you hire will play a critical role in the outcome of your case. To obtain the verdict you expect for your lawsuit, it is essential that you obtain legal representation from a skilled and knowledgeable legal team.
Unfortunately, this task is easier said than done. Knowing what makes a good lawyer is important so you can receive top-quality representation for your case throughout the entire litigation process.
What Makes a Good Lawyer?
There are various traits of a good lawyer that you should look for when selecting a firm to handle your case. The personality of lawyers will be a determining factor when it comes to whether you will be able to develop a solid attorney-client relationship with your legal team.
When it comes to finding a reliable and tenacious legal team, it is crucial to view the law firm's history. A seasoned legal team will have some years of experience under their belt, where they have accumulated skills, expertise, and knowledge in handling personal injury cases. A proven track record of success can give you confidence in knowing that your case will be handled well.
A skilled legal team will conduct an independent investigation into your accident to identify the at-fault parties, as well as gather and preserve critical evidence. You will want a legal team that does more for you than just getting a copy of the police report to build the case. Conducting an independent investigation into an accident is crucial to building a solid personal injury claim and getting you justice.
The Characteristics of a Quality Legal Team
When it comes to finding the right lawyer, character is key. Your lawyer should listen to you completely. They will need to understand your needs and your goals with your lawsuit. Lawyers must be able to listen effectively to ensure they do not miss any crucial information.
Additionally, top-quality lawyers will be able to communicate effectively. Their writing and speech need to be concise, clear, and persuasive. Your lawyer should be able to build trust effectively between you and other litigants. After gaining the trust of litigants, their assertive and confident nature can effectively demand compensation on your behalf.
Seeking a law firm that focuses on personal injury cases can ensure that they are well-versed in handling cases for victims successfully. A legal team that specializes in helping personal injury clients has dedicated all its time to excel in this area. Limiting a practice area can ensure that attorneys give each of their clients the best representation possible.
Finally, your lawyer should be compassionate to your needs. The time following an accident can be challenging. Victims and their families often struggle. Your priority should be focusing on your health without having to worry about your legal rights being protected.
Our Lawyers Are Here for You
At Jeff Martin Law, we understand how difficult it can be for victims to move on and rebuild their lives after being hurt in an accident. For this reason, our lawyers are committed to handling all the communication with the insurance adjusters and other parties involved in your personal injury lawsuit. We will advocate on your behalf to ensure your best interests are reflected every step of the way throughout the litigation process.
Our Tulsa personal injury lawyers at Jeff Martin Law are committed to providing top-quality legal representation for each person we work with. We value each of our clients and do whatever we can to protect their legal rights. Our lawyers have decades of experience advocating on behalf of accident victims and providing them with individualized representation that reflects their needs and best interests.
Feel free to contact our seasoned and fearless legal team today to get started on your case. Our Oklahoma law firm can schedule you a free, no-obligation consultation at your earliest convenience.