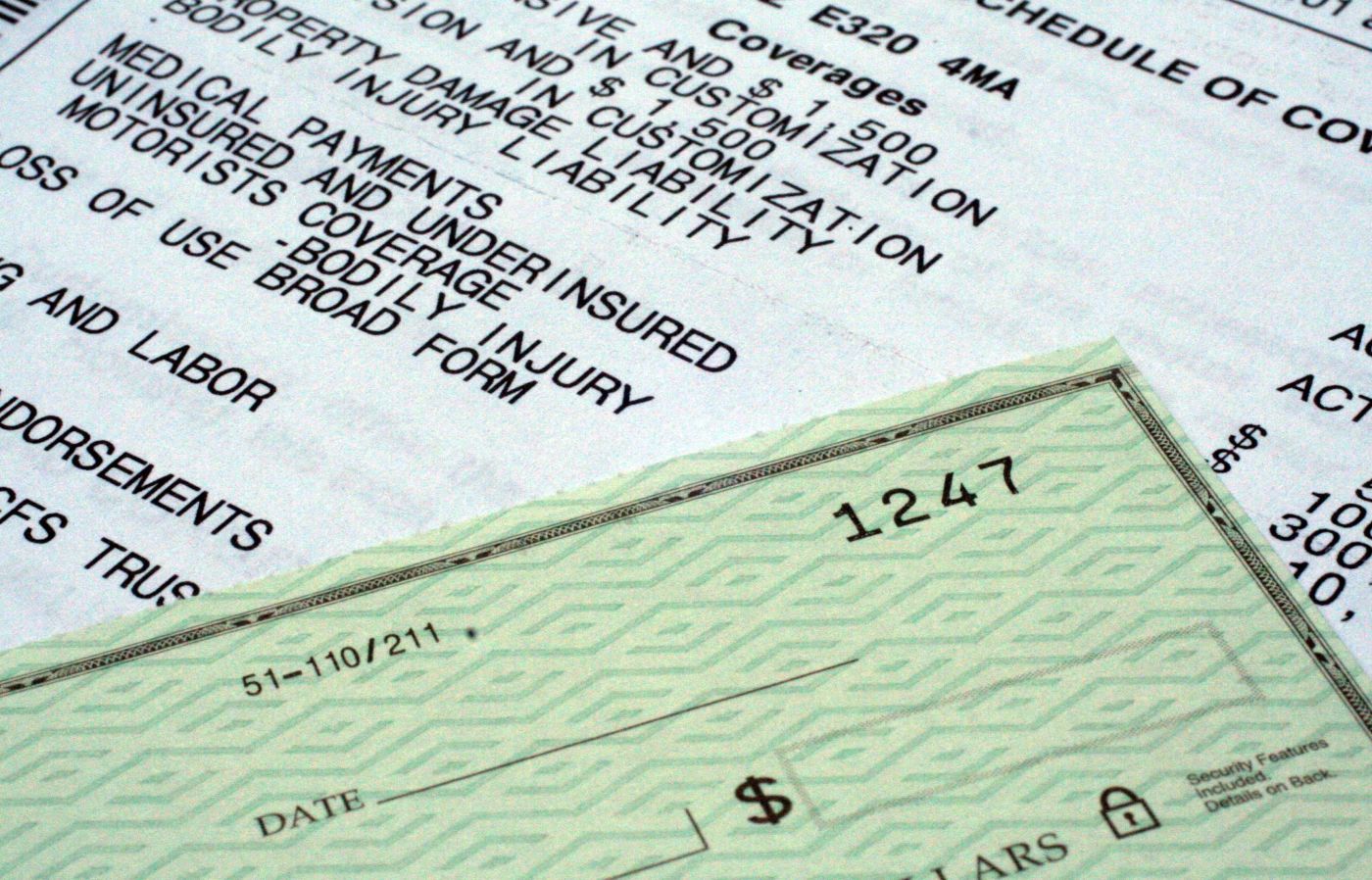 WHAT TO DO AFTER AN ACCIDENT WHEN THEY DON'T HAVE INSURANCE
---
Getting into a car accident can be one of the most traumatizing experiences that happen in your day-to-day life. The federal government estimates anywhere from 5 million to 6 million car accidents occur within the United States each year. Similarly, one in 8 drivers on our roads is uninsured. Statistically speaking, there's a good chance you could run into an uninsured driver out on the road — literally and possibly figuratively, too. So what should you do after getting into a vehicle accident with another driver who's without insurance?
What Happens If You Get in an Accident With Someone Without Insurance?
Getting into an accident with an uninsured driver can mean different outcomes, depending on the state in question. Virginia and New Hampshire are the two states where car insurance is not required, and drivers there only have to show proof of financial responsibility. At-fault drivers in these states are required to pay for any damages they may cause in a car accident. However, if they cannot pay for any damages, then their license and registration will be suspended by the state. The other driver will also be able to bring a lawsuit against the uninsured person to recover any financial losses caused by the accident.
Drivers in all the other states will follow the usual protocols after an auto accident. All drivers should exchange their names, addresses, driver's license numbers, vehicle identification, license plate numbers, names of insurance companies, and insurance policy numbers with everyone involved after an accident.
A police officer should be called to the scene of the accident if an uninsured driver was involved because the officer's report can settle any discrepancies arising between the stories of both drivers. After leaving the scene of the accident, you must reach out to your insurance provider and gauge what options are available for dealing with any injuries or damages.
Underinsured Insurance Coverage
Uninsured or underinsured insurance coverage is the most important factor in this situation. Individuals in possession of this insurance policy add-on will be able to file a claim with their insurance provider and recover enough financial compensation to treat any injuries or property damage caused by the uninsured driver. Your insurance company will inquire about any damage to your vehicle, medical treatment sought after the accident, and proof of any injuries. Your insurance provider will then move on to conducting an investigation. Individuals navigating through this process may seek to contact a lawyer for legal assistance.
Individuals who lack an uninsured insurance policy add-on will be forced to go through a different route to recoup any finances lost to property damage or bodily harm. These individuals will have to file a civil suit against the at-fault driver who lacks car insurance. This process will involve a plaintiff, or a person seeking monetary compensation after the accident, filing a complaint with the court and serving a copy against the defendant.
Going this route will require the plaintiff to obtain the at-fault driver's name, address, and phone number. If this information is unavailable, the court will not be able to assist in filing the civil suit against the at-fault individual. Having evidence such as witnesses, statements, documentation of your injuries, and pictures of both vehicles will show proof of your account to the court.
Recovering Damages
Paychecks and bank accounts may be garnished if you win your civil case and show that the car accident was caused by an at-fault driver without insurance. This process can occur relatively quickly, and if damages are minimal, the plaintiff may consider filing a lawsuit with a local small claims court instead.
You should not have to dig into your own pocket to cover medical treatment or repair any property damage after a vehicle accident. Getting in touch with our law firm will assist you in becoming knowledgeable about the process of recovering finances after getting into an auto accident with someone who has no insurance.