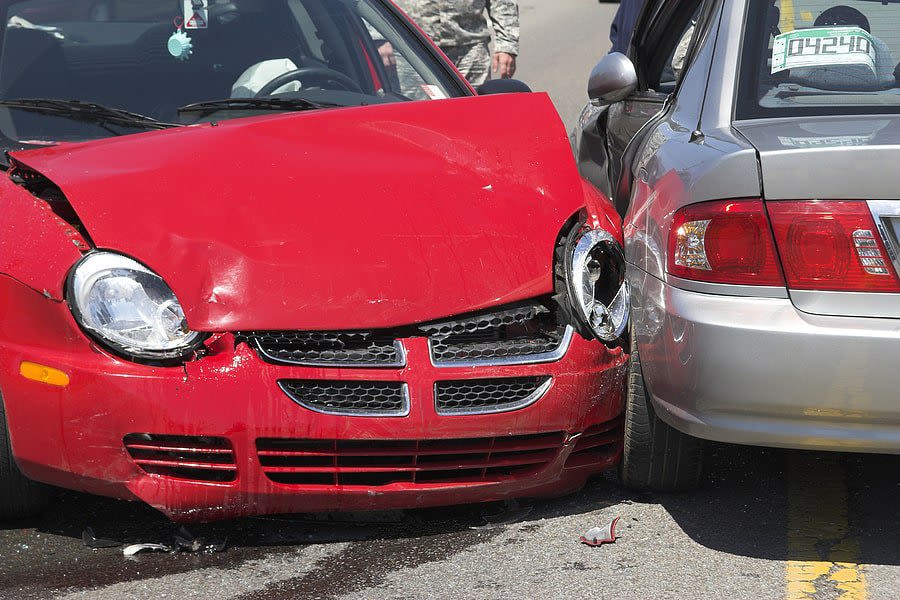 WHAT TO DO IF YOU ARE HIT BY AN UNINSURED MOTORIST
Aug. 18, 2021
Getting in any type of car accident is a headache, but getting hit by an uninsured adds an extra layer of complication. And even though a minimum level of liability auto insurance is required by most every state in order to drive legally on the road, about 1 in 8 drivers are completely uninsured. Unfortunately, the odds of getting hit by an uninsured motorist are higher than one would like, especially as 13.4% of Oklahoman drivers are estimated to lack insurance.
What does it mean if you get into an accident with an uninsured driver? Below, we'll go over what to do if you're hit by an uninsured motorist and the best types of insurance coverage to protect you against this very real possibility.
Wrecks With Uninsured Drivers: Dos and Don'ts
First, let's talk about what you need to know if you happen to get into an automobile accident with a driver who's carrying no auto insurance. There are a few steps to keep in mind post-accident:1. Call the police — No matter what kind of accident you get into, and no matter whether anyone has been badly injured, you'll want to call the police. But this is especially important when you're dealing with an uninsured driver. The accident report written up by the police will help the insurance claims process to run more smoothly and will help you be compensated for the expenses you incur as a result of the accident.
2. Exchange contact information — Even if the other driver doesn't have an insurance card and insurance policy to make note of, you'll want to get their name, contact information including telephone number, and vehicle details including the license plate number. If any bystanders witnessed the accident and could provide statements, collect their contact information as well. Witness statements can help in the insurance claims process.3. Record key details of the wreck — Note down the other vehicle's make and model, plus information on the location and time of the accident. If a police officer responds to the scene, get their name and badge number. Write down any details you remember about the series of events in the accident while they're still fresh in your mind.
4. Take pictures of the accident site — You'll want to preserve photographic evidence of the damage to your vehicle and theirs, plus images that capture which directions the cars were headed and the area around the wreck site. That includes traffic signs nearby, images that reflect the road conditions, and any damage the accident has done to the road. Snapping photos of the other vehicle is a quick way to preserve information about their license plate number, make and model, and vehicle color.
The Ins and Outs of Uninsured Motorist Coverage
If you haven't been hit by an uninsured driver but want to protect yourself in the event of a run-in, you can obtain uninsured motorist coverage from your insurance company. What is uninsured motorist coverage? It's an optional insurance coverage in most states, but 20 states legally require it because it's so useful. You might be wondering, do I need uninsured motorist coverage in Oklahoma? The state of Oklahoma does not require drivers to carry this form of insurance, but it does require insurance companies to offer you the option of purchasing it (which you can waive in writing). Then, you might wonder: What happens if I reject uninsured motorist coverage? In short, you lose your coverage for accidents you get into with uninsured drivers.
Uninsured Motorist Insurance: What Does It Cover?
So what does uninsured motorist insurance cover, and when would uninsured motorist coverage apply? Your policy will cover any damage to your vehicle from the accident and the medical expenses associated with any bodily injuries you and your passengers suffer from the accident. This is typically what the at-fault driver's liability insurance would cover, but because they don't have that coverage, that's when uninsured motorist coverage kicks in.
The Difference Between Uninsured and Underinsured Motorist Coverage
When talking with your insurer about auto coverage, you'll want to know the difference between covering yourself against uninsured and underinsured motorists. In short, underinsured motorist coverage kicks in when you're hit by someone with liability insurance only but their limits aren't substantial enough to pay for the damage you've incurred.
Does Liability Cover Uninsured Motorist Accidents?
It's important to note that liability insurance, which is often considered the minimum insurance coverage for being out on the road, covers only the expenses incurred by other people in your accidents when you're at fault. It doesn't cover your car if another driver hits you; when it's the other driver's fault, that's when their insurer should cover the costs (provided they're insured).
What Happens to an Uninsured Motorist in an Accident?
If the other driver hits you but the at-fault motorist doesn't have insurance, you'll need to file a claim with your own insurance company, or you may need to file a lawsuit against the other driver to get the compensation you need.
Being hit by an uninsured driver is stressful because sometimes the situation is messy. And, unfortunately, sometimes it requires taking legal action. If you've been hit by an uninsured motorist and you need legal assistance, contact us at Jeff Martin Law today so we can help.