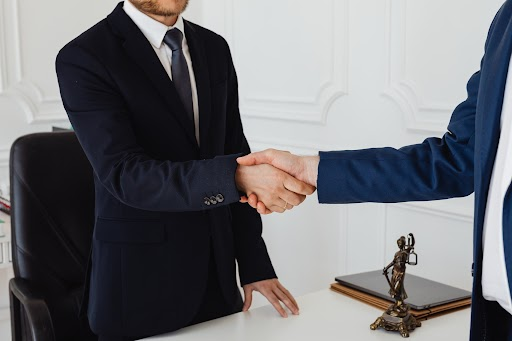 What Does it Take to be the Best Personal Injury Lawyers?
---
If you have been in the unfortunate position of having been in an accident that caused a personal injury, you should hire a personal injury lawyer. You don't want to make things worse in an unpleasant situation by attempting to handle your case. The personal injury claims process is not a simple one. You will be up against an insurance company with zero intention of giving you what you want. Because of that, you want to come into the process as well-equipped as possible.
What does that look like? You are looking for good accident lawyers. But what makes a personal injury lawyer stand out from the rest? Here, we will discuss what you should be looking for when picking a personal injury lawyer and what it takes to be among the best in the field when it comes to being a personal injury lawyer.
What Does A Personal Injury Lawyer Do?
A personal injury lawyer will be your advocate when you submit a claim for damages resulting from an accident. That could be an accident at work, in the car, or an injury caused by hazardous conditions.
You'd be surprised at just how complicated these claims can be. This is precisely why you want a personal injury lawyer. An experienced personal injury lawyer knows the complexities of the process. They will know all the documents you need to provide and the timetable for the claims process. They will also guide you. With a reasonable personal injury lawyer, there won't be any part of the claims process where you feel left out in the dark.
Specifically, your injury lawyer will deal with the negotiations between insurance companies. They will help you gather evidence and know which evidence is pertinent to the case. This will include medical records, photos from the scene of the injury, witnesses, and your account of the accident.
As the process progresses, your injury lawyer will advise you on how to best move forward and if it is wise to take a settlement or push your claims toward a trial.
How Do I Find a Personal Injury Lawyer?
Finding a personal injury lawyer might seem like a daunting experience. After all, if you do a quick google search, many names will pop up. So, how do you find the best personal injury lawyer for you?
The first step you should consider is to look at personal injury lawyer reviews. This will give you a sense of what it is like to work with any specific lawyer. These reviews can be beneficial when you consider the gravity of the situation: these comments are from others like you who have missed work and are seeking compensation. They are unlikely to misrepresent the case, so you can trust their reviews.
You will also want to look up lawyers based on the type of accident or injury the victim suffered. In the world of personal injury claims, there are many mitigating factors, so you want to find a personal injury lawyer with the specific expertise you need. For example, a lawyer specializing in auto accidents might not be your best choice if you were injured due to a hazardous condition.
You will also, if possible, want to look up their record. Winning isn't everything in life, but it sure is when it comes to compensation for your injuries.
What Does It Take to Be the Best?
So, what does it take to be one of the best personal injury lawyers? Here are some things you should be looking for when choosing your lawyer:
They have a strong team behind them. A lawyer with a strong team can handle any curveball thrown their way. They'll have a wealth of expertise at your disposal.

They have a history of going to trial when they think it is necessary. This means they will do whatever they can to get you the most significant settlement possible.

They have excellent communication skills. Knowing the law is great, but where cases are won depends on how well a lawyer communicates.
Contact us at Jeff Martin Law today if you are looking for a personal injury lawyer.