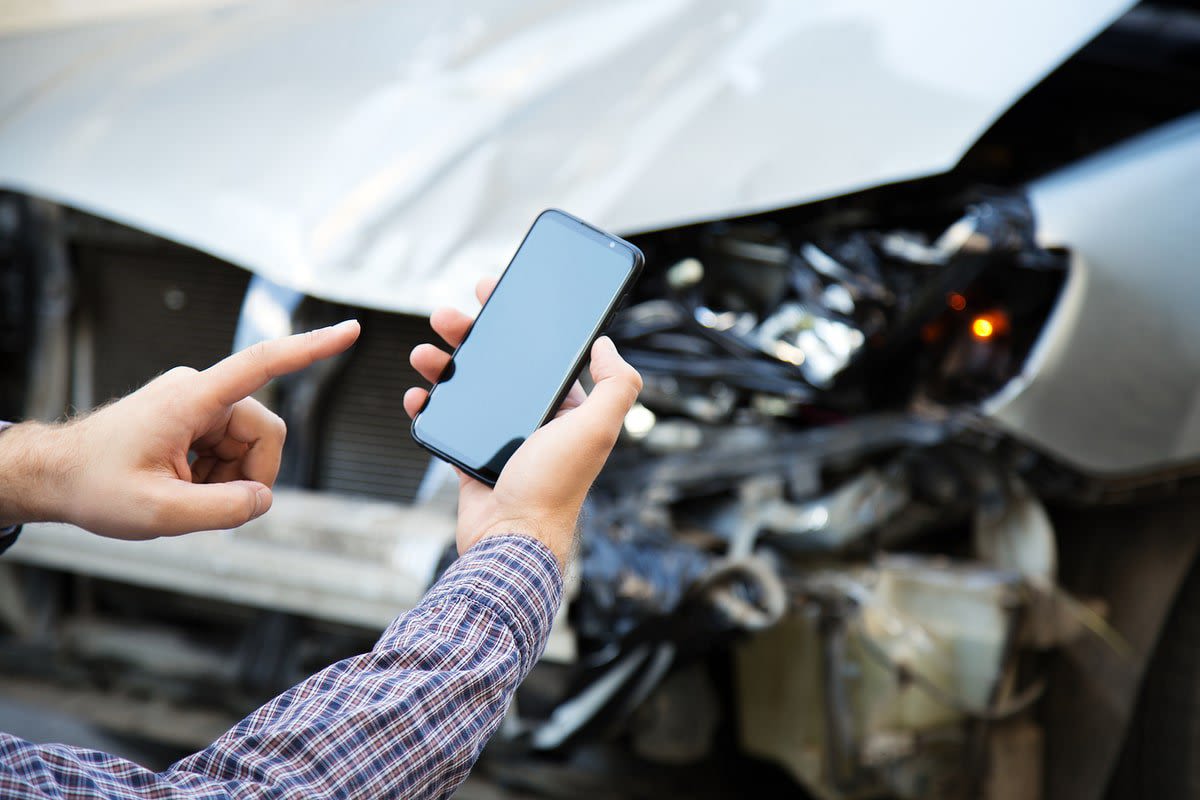 THREE THINGS YOU NEED TO DO IMMEDIATELY AFTER AN ACCIDENT
---
After a car accident, you likely feel rattled and confused. You may wonder what next steps to take: Do you always need to call the police after a car accident? What should and shouldn't you say to the other driver? What happens if injuries are involved? When you're all shaken up from a jarring auto wreck, that only compounds your confusion.
If it's your first car wreck and you've never navigated the post-crash logistics before, your mind is probably reeling with all sorts of questions about the steps to take after a car accident, including how to get a police report for the car accident, whether and how to exchange insurance details with the other driver, how to file a car insurance claim to fix accident damage, whether you should get a personal injury lawyer after the car accident, and more. Even if you've been in a minor car crash, all of these questions could apply, and you want to be prepared in the event of an auto wreck.
So what are the top three things you need to do immediately after an accident so that you stay in good stead with your insurance company, on the right side of the law, protected in the event of injury? These are most crucial steps to take after a car accident:
1. Stop and call the authorities
You've likely heard it time and again, but don't leave the scene of the accident — it's a crime. You may move your vehicle if it's an obstruction to traffic that could cause other drivers to wreck; otherwise, leave it in position until authorities clear you to move it, and move yourself to a safe position away from the road. If you're not too injured to move, check on the physical conditions of anyone in your own vehicle and the other drivers. Is anyone injured? Call for an ambulance (or ask a bystander to call 911) so that emergency services can provide immediate treatment. If your own injuries are serious, try not to move while you wait for emergency responders to help you. Regardless of whether anyone was injured, call the police to report the accident, even if the other driver is against it and wants to leave. In some states, this step is legally required. Officers will respond and complete an accident report that documents the conditions surrounding the crash, including the injuries, the vehicle damage, the road conditions at the time, witness testimonies, and contact information of the drivers. If it's an at-fault car accident, police may determine who they believe was responsible for the wreck. The Insurance Information Institute advises that if the police can't come to the scene, you go to the police station to fill out a report yourself.
2. Document the accident to create an accurate record of events
Remember that you'll need to document the accident to create an accurate record of the incident. If you need to move your car out of the road to a safer location, first try to take photos or video of the vehicles' position after the wreck. Also take close-up photos of the damage to your vehicle, the area on the road where the accident occurred, and any injuries you incurred.
If the other driver won't wait for authorities to arrive, snap a photo of their vehicle and license plate, and ask for pictures of their license and registration. Exchanging insurance details and contact information is important here — taking photos of insurance cards is helpful for this. You'll need the other driver's full name; contact information; insurance agent, company, and policy number; driver's license number and license plate number; details on the vehicle's make, model, and color; and details around the accident's location.Soon after the wreck, create a written or video account of how the accident played out, and include all details you can remember. This will help you answer questions in the future.
Also, take note of your injuries, and closely monitor your body's condition in the days after the wreck. Make an appointment to seek medical treatment within 14 days. If you miss any work or important events because of the accident or injury, keep records of that as well.
3. Call your insurance agent and a personal injury lawyer
As soon as you can, report the accident to your insurance agent and call a personal injury attorney to help you with your case. If your insurance company asks for a statement when you call to report the claim, politely tell them you'll need to speak with an attorney first.Then, call a personal injury lawyer to go over details about your injuries and your case and to understand next steps. The attorney should work to secure all additional evidence that'll be necessary for your case, help you obtain the medical treatment you need, and ensure that your auto insurer is paying what you're owed for your injuries and lost wages.All throughout the process, remember to stay calm, don't argue with anyone, and don't admit fault in the accident.
You might be wondering "Should I get a personal injury lawyer after my car accident?" and searching "accident lawyers in my area," and if you are, we can help you determine your needs. Get in touch with us at Jeff Martin Law for a free consultation today.