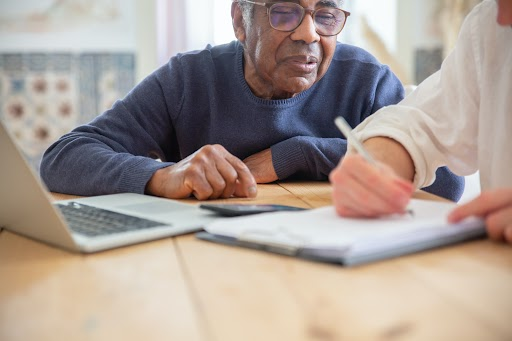 Tulsa Injury Attorney
---
You never know when it's going to happen to you. It could be a crack in the sidewalk, an accident at work, or an unfortunate circumstance on the highway. For most of your life, you'll spend rare times during your waking hours thinking about the need for an injury attorney, but it is always possible that you'll, unfortunately, be involved in an accident.
Looking for a Tulsa injury lawyer can be daunting, but if equipped with the right information, you can make a decision that is best for you, your situation, and what you hope to get out of it. Here, we will explore some things you should consider when choosing a Tulsa personal injury lawyer.
The Reasons for Hiring a Tulsa Injury Attorney
If you find yourself in a situation where you are seeking compensation for a personal injury, you might think that you can handle it on your own. The truth is that the process can be long, and it can be daunting. Remember, when you make a case for a personal injury, you won't be going up against the person who injured you, but instead their legal team and their insurance company.
Insurance companies are notorious for doing whatever they can to pay you as little as possible. They have legal teams specifically for this instance. So, if you go into a case without legal representation, you are seriously putting yourself in a position to fail.
Hiring a Tulsa personal injury attorney gives you the best shot to win what you think you deserve. A personal injury attorney knows the ins and outs of cases like these. Not only do they grant you a bigger chance of winning, but they will remove a lot of the headache that goes with these cases. They will know what documents you need to provide and give you a rough timeline of the process. Aside from that, they will also be able to provide you with realistic expectations throughout the case.
The Personal Injury Claims Process
Now that you've decided to hire a personal injury attorney, you might be curious to know how the process works. By having a personal injury attorney, you will have an expert who will guide you through what can be a long and arduous process. So, how exactly does the process work?
Once you and your attorney have gone over the specifics of your injury (this will include records from your doctors and your insurance company), you will open a claim with your insurance company and the other party's insurance company. This claim will lay out the specifics of the case, most importantly, how much you seek to claim in compensation. Things to be considered when valuing your damages will be lost wages, medical expenses, and any pain and suffering caused by the injury. Therefore, having an attorney is crucial: they will know every nook and cranny to look into to make sure you get the most out of your claim.
Your attorney will go back and forth with the insurance company until one of two things happens: the most common occurrence is that your attorney will settle, and you will be compensated upon this. More unlikely is that the case will go to court, which will extend the amount of time the case goes on.
How To Help Your Attorney
If you have been injured due to an accident, there are some things that you want to do to make sure that your attorney will be best equipped to handle your case. These steps are:
Take pictures of the accident, where the accident happened, and your injury.

Get medical attention right away. Even if you don't feel like you've been significantly injured, going to the hospital after an accident officially begins record keeping of your injury. This is crucial because you can't be sure your injury won't worsen.

Be a good patient. Listen to your doctors and follow their advice.

Make written documentation of what happened in the accident.

Compile a list of witnesses.
With all this information, your attorney will best be able to get your desired results with your injury claim. Remember, the insurance company for the opposing party will do whatever they can to pay you as little as they can, so having as much documentation from the moment of the accident and after the incident is critical.
Are you searching for a personal injury lawyer Tulsa? Visit our website and reach out to us today.