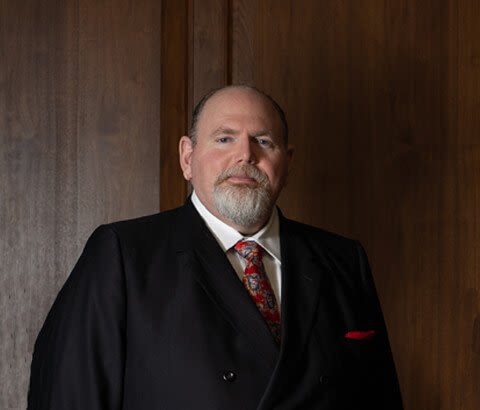 I grew up in a family that frequently moved throughout the U.S. No matter where we traveled, though, I noticed an unnerving trend — a trend of blatant inequality. All over the country, I saw hardworking folks suffering under a system designed to favor those who have over those who don't.
As I got older, I came to realize that the only recourse for those facing injustice was getting to have their day in court. I decided to become an attorney so that I could help them do just that.
Work with Meaning
It has been decades since I first set out to become a lawyer, but to this day, my favorite part of the job is still the clients. Over the years, I have had the privilege of representing thousands of working families. In addition to being their legal counsel, I've gotten to know so many of them, and my life is better for it.
I don't make promises lightly. When I say 'we're on it,' my clients know that we're going to get the job done.
A Well-Founded Partnership
Before joining the Law Offices of Jeff Martin, I spent years running my own law firm. During that time, I discovered that I had truly chosen the right line of work. Being an attorney allows me to put my fighter instincts to great use — standing up for those who can't stand up for themselves. When Jeff came along offering a partnership, I took the opportunity because I knew that my clients could only benefit more from having a wider range of resources at their disposal.
As I look to the future of our practice, I will continue to live by a clear set of principles. First and foremost, I will continue to put my clients' needs first and to never promise something I can't deliver. Additionally, I will uphold my strong work ethic so that my clients continue to see that I am a trustworthy, honest, and pragmatic source — one that is always on their side.
Education
J.D., University of Tulsa College of Law

University of Oklahoma